The U10-U12 Muskoka Rodeo

Everyone's favourite ski racing weekend is back!
The Muskoka Ski Club U10-U12 Rodeo will be held on March 19th and 20th, 2022 at Hidden Valley Highlands Ski Area. We can't wait to welcome racers and their families back for a jam-packed weekend of exciting racing and good old fashion fun.
Please find more details below in the Race Notice.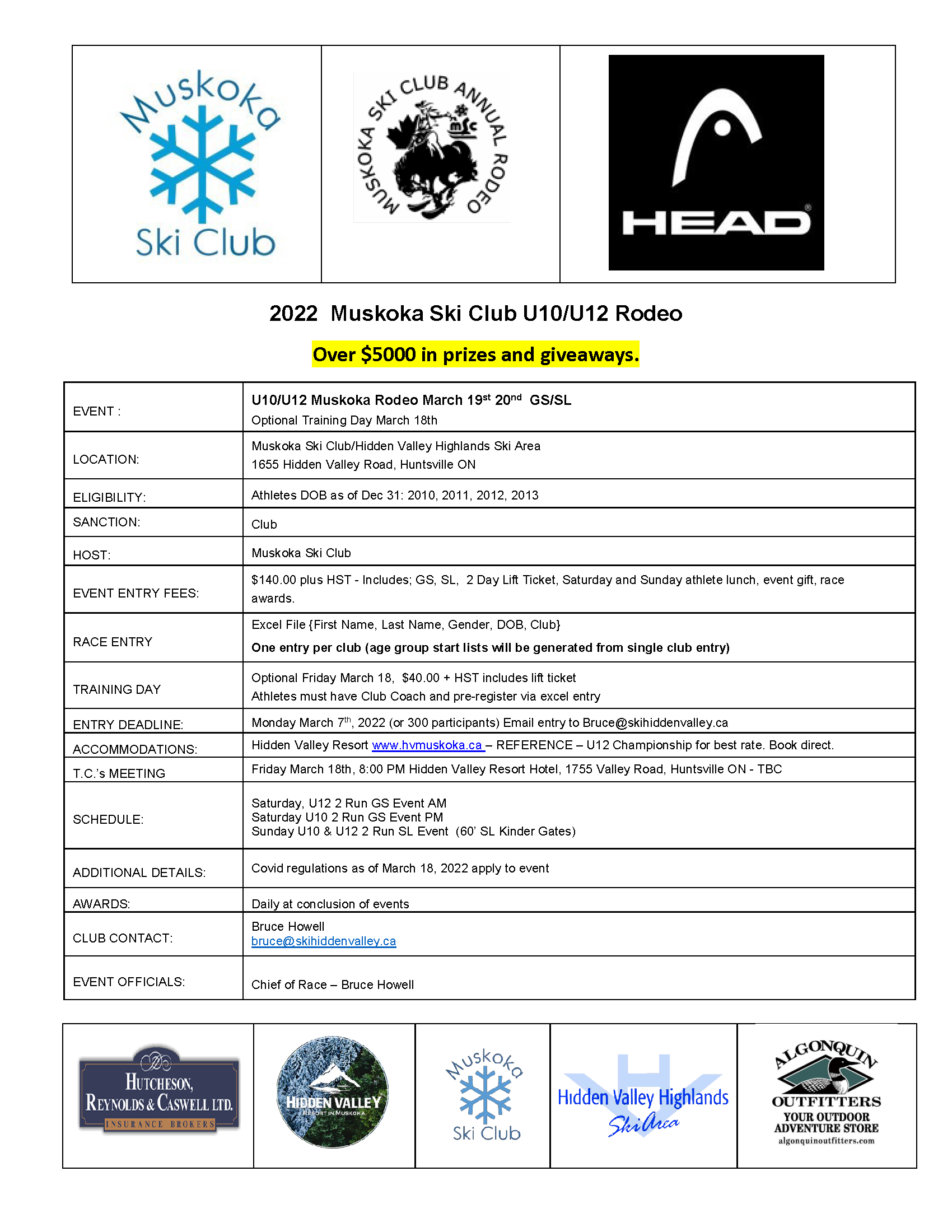 Click on the link below for a copy of the race notice you can download.
2022 DRAFT AOA Muskoka Ski Club U10 12 Rodeo
For more information please email Bruce Howell at bruce@skihiddenvalley.ca