Accommodations
Ski & stay at some of Muskoka's world-class resorts. Book a winter holiday and discover how much winter fun Muskoka has to offer. We are pleased to offer value-priced packages from these resorts: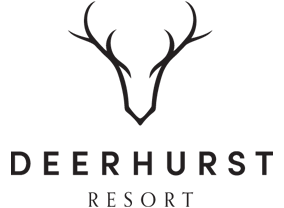 Deerhurst Resort
1-800-461-4393 . www.deerhurstresort.com
Your Muskoka Ski & Stay Vacation
December 22, 2024 – March 16, 2024
Embrace the great Canadian winter and take advantage of Deerhurst Resort's Ski & Stay package which includes a discounted full day and night lift ticket for Muskoka Ski Club for every person in your room 6yrs and older.
---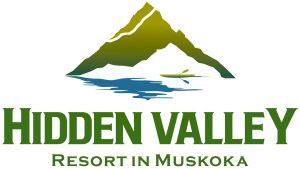 Hidden Valley Resort
1-800-465-4171
THE ONLY LAKESIDE, SLOPESIDE RESORT IN MUSKOKA!
Ski & Stay! Hidden Valley Resort is conveniently located right next to the slopes of Hidden Valley Highlands Ski Area. With tons of great amenities as a fabulous restaurant and bar, saltwater pool and hot tub, ice rink, tobogganing, fire pit and more.
---
Other Local Accommodation Links
MUSKOKA WATERFRONT RETREAT
www.muskokawaterfrontretreat.com
705-990-0710
TALLY HO INN
www.tallyhoinn.ca
705-635-2281
LOGGING CHAIN LODGE
1-877-635-2575
www.loggingchainlodge.com
COLONIAL BAY COTTAGES
1-800-916-2008
www.colonialbay.com
COMFORT INN
1-705-789-1701
www.choicehotels.ca/cn269
CEDAR GROVE LODGE
1-800-461-4269
www.cedargrove.on.ca
RODEWAY KING WILLIAM INN
1-888-995-9169, "Book on line"
www.kingwilliaminn.com
BOOKER'S CLEAR LAKE COTTAGES
1-800-525-0269
www.clearlakecottageresort.com
BEST WESTERN OF MUSKOKA
1-800-780-7234
www.bestwestern.com
ALGONQUIN WOODS COTTAGE RESORT
1-705-636-5612
www.algonquinwoods.com
TULIP INN
1-800-565-4001
www.tulipinn.ca
BEAUVIEW COTTAGE RESORT
1-800-363-6047
www.beauview.com
NORTH MUSKOKA ACCOMMODATION GROUP
www.North-Muskoka.com
SAND LAKE COTTAGES
705-636-5047
http://www.almaguin-vacation.com/
SANDY LANE RESORT
www.sandylaneresort.com
FAIRY LAKE GUEST COTTAGE
www.fairylakemuskoka.com
CREWS ON INN
www.crewsoninn.com
705-224-2424
BLUE SPRUCE RESORT
www.bluespruce.ca
HOLIDAY INN EXPRESS
www.hiexpress.com/huntsvilleon
705-788-9500
ONTARIO COTTAGE RENTALS
https://www.ontariocottagerentals.com/
1-877-788-1809 or 705-788-1809